Pro Bono Project Board of Directors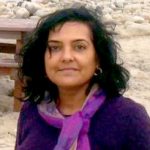 Suchitra Narayen
Board President
An Associate General Counsel with Oracle Corporation, supporting hardware engineering, supply chain and service delivery. Previously, she was a Senior Legal Director of Sun Microsystems, Inc., overseeing outbound transactions and general governance matters for the Emerging Markets region (Latin America, Africa, the Middle East, Eastern Europe, India, China, Hong Kong and Taiwan).
Suchitra is also a Certified Sigma Black Belt and she was the Master Black Belt for the Sun Legal department. She has focused on developing and deploying best practices for contract life cycle management, use of offshore legal resources, and cross-organizational change management to ensure cost effective, scalable legal support.
Suchitra is a Gold Medalist who received her LL.B from the University of Calgary and is admitted to practice in Alberta, Canada and California. Prior to joining Sun, Suchitra was a litigation associate and the Managing Litigation Attorney at Acer America, where she handled M&A/restructuring matters and IP, employment and commercial litigation.
Suchitra was co-chair of the pro bono committee of the South Asian Bar Association of Northern California from 2009-2013. During her tenure, the SABA-NC pro bono program received the 2010 State Bar President's award for Distinguished Pro Bono Service as well as the 2012 SCCBA Unsung Heroes award for its pro bono services to underserved communities in Northern California, including expanding from one to three free legal clinics in the South Bay, conducting free "Know Your Rights" and "Teens and the Law" seminars for the public, publishing a series of legal articles in a regional South Asian newspaper and providing MCLE seminars and other training for pro bono volunteers. She is also a member of the SCCBA Judiciary Committee (2009-2014) and a member of the Pro Bono Project board.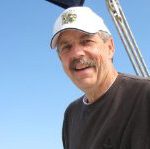 Gregory McDonald
A long term volunteer with the Pro Bono Project. He practices consumer and general business law. Greg graduated from Iowa State University and California Western School of Law.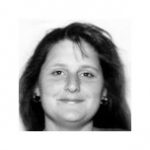 Marlene Muraco
A partner at Littler Mendelson, the largest U.S. based law firm exclusively devoted to representing management in every aspect of labor and employment law. Marlene has over twenty years of experience successfully defending employers against the full panoply of employment law claims. She graduated from U.C. Berkeley and the University of Minnesota Law School.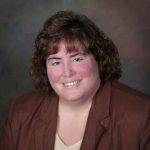 Sandra McManus
Practices family law in the San Jose and Santa Clara County areas. Several times, she has been named Family Law Attorney and Mediator of the Year by Consumer Business Review. Ms. McManus also serves on a subcommittee of the Santa Clara County Bar Association's family law section that is helping shape and develop the parameters for the Brief Focused Assessment, a tool to help local families resolve family law disputes without expensive, time-consuming litigation.