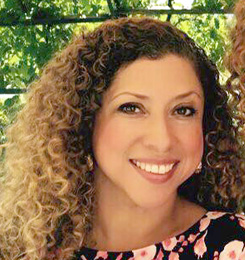 Sandra Madrigal
Executive Director
Sandra has over 18 years of leading local non-profits in Silicon Valley and Northern California. Her main objectives have been creating organizational vision, developing strategic plans, board development, and raising significant capital. Her expertise is in grant writing and major gifts where she helped to raise $1.6 Million for United Way Silicon Valley. She also served as the Executive Director for the Woodland Healthcare Foundation where she led a successful multi-million dollar capital campaign. Sandra's successes have been recognized by our community. She received a Commendation from former Vice Mayor Cindy Chavez and a congressional recognition from Congressmen Mike Honda through her work with the Third Street Community Center. Most recently, Sandra has worked both as a coach and consultant for several Silicon Valley non-profits. Sandra is a local professional who grew up in San Jose and graduated from University of California, Santa Cruz.
Elizabeth Esparza
Case Manager
Elizabeth joined the Pro Bono Project in December 2004. She has attended San Jose City College. Elizabeth has done what no one has successfully done before — organized the reception position to meet all the demands of clients, staff, and volunteers. Elizabeth is fluent in Spanish and English.
John Fitzpatrick
Attorney
John graduated from UC Berkeley with a B.A. in Political Science and later achieved his J.D. at UC Hastings. Before joining our team, John successfully litigated hundreds of consumer protection cases against some of the world's largest corporations. His experience also includes protecting the rights of Bay Area tenants, people injured by dangerous drugs or defective medical devices, and the wrongfully accused. When he's not at work, John enjoys time with family, reading historical non-fiction, and playing sports or board games with friends.
Phoenix Forbes
Legal Program Coordinator
Phoenix is a Santa Clara County native who received her B.A. in Counseling Psychology from John F. Kennedy University.
Phoenix has twenty years of experience serving survivors of domestic violence and sexual assault. She has been providing legal services since 2005, supporting clients through the criminal, civil, and family court systems. Phoenix is an active member of the domestic violence community and has served as Secretary and Co-Chair of the Legal Committee of the DV Consortium, and Co-Chair of the Family Justice Center Victim Services Committee. Phoenix was one of the founding partners at the North Santa Clara County Family Justice Center, and an integral part of its operation for five years. In 2019, Phoenix received the Santa Clara County DV Council's Outstanding Advocate Award, and a Certificate of Recognition from the California Legislature Assembly.
Kenneth S. A. Grant
Attorney
Kenneth completed a B.A. at the University of Denver, a J.D. at the State University of New York at Buffalo School of Law, and a M. St. at the University of Oxford, Wadham College. Kenneth is fluent in Russian and proficient in German. He has been an employee of the Pro Bono Project since December 2001. Kenneth started with the Project as a volunteer with the paternity program, and is currently the staff attorney for paternity cases.
Nishtha Jolly
Attorney

Nishtha and her family immigrated from India when she was 14. She received her B.A and M.A in criminal justice from San Jose State University, and her J.D from Santa Clara University. Nishtha is a trauma informed attorney. Prior to joining the Pro Bono Project, Nishtha practiced immigration law, re-entry law, and worked with survivors of domestic violence and sexual assault. Nishtha is fluent in Hindi and conversational Punjabi.
Rachel McKenzie
Managing Attorney

Born and Raised in Santa Clara County, Rachel received her B.A. with honors from UC Santa Cruz, and her J.D. with distinction from Golden Gate University, School of Law. Prior to coming to the Pro Bono Project, Rachel was a Family Law Facilitator and Self-Help Attorney at the Superior Court of Santa Cruz County. During this time, she held the Position of President of the Board of the California Family Law Facilitators Association, and was an active board member for three years. Rachel has practiced Family Law almost her entire legal career, and is committed to helping correct the injustices members of our community face daily.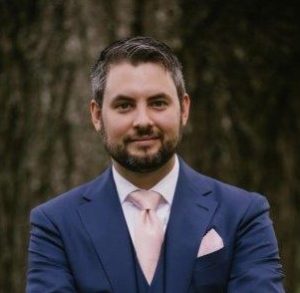 Andrew J. Messersmith
Attorney Virtual Legal Services Program

Andrew oversees the Virtual Legal Services Program, providing pro bono services to low income clients using virtual clinics. Andrew began his legal career in private practice in New York focusing on criminal defense, and family law. In 2015, Andrew was appointed as the first full-time Assistant Public Defender in Washington County, New York and represented clients in misdemeanor and felony matters including trials and appellate work. Since arriving in California, Andrew has represented clients in Family and Civil Court in Santa Clara County including divorce, custody, visitation, domestic violence restraining order, and civil restraining order matters. Andrew graduated Cum Laude from the State University of New York, College at Oneonta, and received his Juris Doctor degree from Yeshiva University's Benjamin N. Cardozo School of Law with a concentration in Intellectual Property. Andrew also studied Business and E-commerce Law at the University College Cork in Cork, Ireland. Andrew is admitted to practice law in California and New York.
Francis Scherry
Administrative Assistant
Francis recently joined the Pro Bono Project in November 2019. She attended the University of California, Irvine, graduating with a Bachelor of Arts degree in Criminology, Law and Society. She is currently working towards her Paralegal certification at Evergreen Community College. Having the passion for giving back to the community, as having been involved with Rotary since high school, she looks forward continuing being of service to the people. Francis is fluent in English and Spanish.
Nancy Williamson
Attorney
Nancy joined the Pro Bono Project in September 2019. She has a Bachelor of Arts degree in Social Work from San Francisco State University, a Master's Degree in Public Administration from San Jose State University, and a law degree from the University of Pacific, McGeorge School of Law. She then opened her own law office specializing in estate planning, trust administration, probate and conservatorships.
Jane Wong
Attorney
Jane was born in South Korea and raised in Davis, CA. She received her BA from UC Berkeley and her JD from Stanford Law School in order to pursue a public interest law career. At the Pro Bono Project, Jane provides family law services at Elmwood County Jail. Prior to the Pro Bono Project, she worked at the Law Foundation of Silicon Valley defending low-income tenants from eviction. She is fluent in Korean and conversational in Spanish.