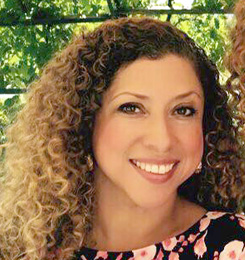 Sandra Madrigal
Executive Director
Sandra has over 18 years of leading local non-profits in Silicon Valley and Northern California. Her main objectives have been creating organizational vision, developing strategic plans, board development, and raising significant capital. Her expertise is in grant writing and major gifts where she helped to raise $1.6 Million for United Way Silicon Valley. She also served as the Executive Director for the Woodland Healthcare Foundation where she led a successful multi-million dollar capital campaign. Sandra's successes have been recognized by our community. She received a Commendation from former Vice Mayor Cindy Chavez and a congressional recognition from Congressmen Mike Honda through her work with the Third Street Community Center. Most recently, Sandra has worked both as a coach and consultant for several Silicon Valley non-profits. Sandra is a local professional who grew up in San Jose and graduated from University of California, Santa Cruz.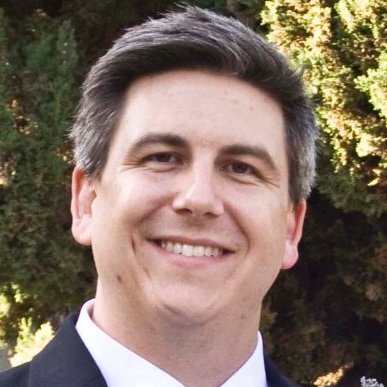 Cameron Day
Program Manager and Supervising Attorney Virtual Legal Services Program
Cameron oversees the Virtual Legal Services Program, providing pro bono services to low income clients using virtual clinics. Cameron' s legal experience includes private practice having handled cases ranging from real property litigation, contractual disputes, employment law, non-profit representation, trust and probate petitions and he has served as a prosecutor in Santa Clara County. Prior to practicing law, Cameron has worked for the U.S. Congress as well as the Assembly of the State of California and he was a principal at a political consulting firm specializing in campaign compliance and reporting. Cameron graduated from Santa Clara University School of Law in 2009 where he was an Emory Merit Scholar, was awarded "Best Oralist" and "Best Advocate" for his oral arguments, earned a "Bronze Star" for his pro bono dedication, and was selected to represent the law school in Honors Moot Court (External) at the American Constitution Society's Constance Baker Motley First Amendment Competition. In addition to his J.D. from Santa Clara University School of Law, Cameron also holds a B.A. degree in Classics from U.C.L.A. and an A.A. degree from De Anza College.
Elizabeth Esparza
Office Manager
Elizabeth joined the Pro Bono Project in December 2004. She has attended San Jose City College. Elizabeth has done what no one has successfully done before — organized the reception position to meet all the demands of clients, staff, and volunteers. Elizabeth is fluent in Spanish and English.
Kenneth S. A. Grant
Attorney
Kenneth completed a B.A. at the University of Denver, a J.D. at the State University of New York at Buffalo School of Law, and a M. St. at the University of Oxford, Wadham College. Kenneth is fluent in Russian and proficient in German. He has been an employee of the Pro Bono Project since December 2001. Kenneth started with the Project as a volunteer with the paternity program, and is currently the staff attorney for paternity cases.
Cynthia C. Chavez
Administrative Assistant

Cynthia joined the Pro Bono Project in January 2014. She is a student at San Jose City College majoring in Judicial Administration. Cynthia has acquired a diploma in Administrative Support through the Institute for Career Development at Goodwill of Silicon Valley. Her previous experience was in law enforcement as a loss prevention investigator were she prepared detailed incident reports and documented all LP incidents, detain, investigate and interview shoplifters, initiate employee investigations and appear as a witness in legal proceedings, inspect and review audit key areas as outlined in the merchandise  protection standards. Cynthia's passion continues to be in the legal field to help and serve the community with a focus in administration. Cynthia is bilingual in Spanish.
Rachel McKenzie
Director of Domestic Violence Client Services

Born and Raised in Santa Clara County, Rachel received her B.A. with honors from UC Santa Cruz, and her J.D. with distinction from Golden Gate University, School of Law. Prior to coming to the Pro Bono Project, Rachel was a Family Law Facilitator and Self-Help Attorney at the Superior Court of Santa Cruz County. During this time, she held the Position of President of the Board of the California Family Law Facilitators Association, and was an active board member for three years. Rachel has practiced Family Law almost her entire legal career, and is committed to helping correct the injustices members of our community face daily.
Emma Huiling Qian
Accountant/HR Manager
Emma Joined the Project in May, 2012. She received a B.S in Engineering, Shanghai Donghua University and completed the courses of Financial Accounting and Managerial Accounting at City College of San Francisco and San Francisco State University. Emma has had increasingly complex experience in accounting.
Ruchita Sethi
Supervising Attorney, Family Law & Project Coordinator, MNS
Ruchita supervises Family Law cases and coordinates the Mediation-Negotiation-Settlement Project. Her role is to assist volunteer attorneys that work with self-represented parties to resolve issues on calendar relating to child custody, visitation, and/or prepare judgment to establish parental relationship. Ruchita earned her law degree from University of Calcutta, South Calcutta Law College, and practiced for three years as an Associate Attorney before moving to the United States. She obtained a LL.M degree from the University of Minnesota Law School, and was admitted to practice law in California in 2014. She started as a volunteer with the Virtual Services Legal Program, Domestic Violence Limited Scope Representation Program, (DVLSR) and Family Court Settlement Project. She also completed the 40-hour Domestic Violence Advocacy training at AACI and the 40-hour basic mediation training, County of Santa Clara, Dispute Resolution Program. Prior to joining Pro Bono Project, Ruchita served as an Attorney Intern at the Self- Help Center/ Family Law Facilitator's Office, Superior Court, County of Santa Clara. She is fluent in Hindi and Bengali and understands Punjabi.