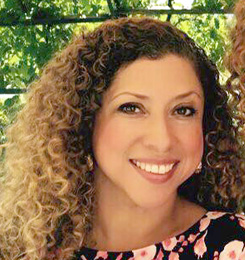 Dear Colleagues,
I start this with the hope that all is well with you and your loved ones, but I must also share the cold truth of what our clients are experiencing during this difficult time.
The COVID-19 Shelter-In-Place Order was issued to help save lives by preventing the spread of this deadly virus. I acknowledge the order's requirement to stay home, only go out for essentials, and remain in place so that we can get a handle on the infection rates. It is working, but has also, unfortunately, increased job loss, poverty, desperation, stress, and domestic violence at all county, state and federal levels at unprecedented numbers. For many, the seclusion has resulted in amplified feelings of loneliness and isolation from friends, family, referrals, resources, therapy sessions, and most importantly, the time needed to seek secure help.
Therefore, now more than ever, the work we provide through the Pro Bono Project Silicon Valley must continue for those seeking assistance. We are prepared and equipped to provide the necessary guidance relief, resources, legal advice, paperwork prep, and legal representation needed by our community. We, of course, are doing this work safely by providing remote assistance by phone, virtually (if a community space is available) and for those incarcerated, by mail.
Our phone number (408) 998-5298 is the best way to get assistance. It not only remains active, it is connected directly to frontline staff so that we can assist community members with the necessary help they need now. At our office, we have placed this number on our door and we encourage our partner agencies to share this information so that we can bridge the gap between COVID-19's social distancing and the need for safe and compassionate legal assistance.
If you are interested in volunteering, there are plenty of opportunities to help – especially now. Call us.
If you would like to donate now, please see the box below. It is critical for our community to continue these vital services.
Call us or email me at smadrigal@probonoproject.org if you can help.
Due to COVID-19, the Pro Bono Project has postponed its Lady Justice Dinner — loved by so many. Soon, I will be asking for your symbolic ticket purchase, donation, and/or sponsorship so that we can continue raising the necessary funds to provide this important legal support.
Thank you for your time and stay safe.
Yours in service,
Sandra Madrigal
Want to find out what these pictures are all about? Find out in our newsletter.